The perfect way to get started with EzPacking. If you travel carry on only, this is the set is for you! This set includes 4 cubes, one in each size. 
Your happy suitcase will thank you later, we promise. 

Need more than 4 cubes? Try our Complete Bundle instead. Consider adding on our zipper pouches and a laundry bag to complete the organizing experience.
♡ Perfect for packing your carry-on luggage
♡ Fits up to 1 week's worth of clothing items
♡ Available in lots of fun colors
Includes:
✓ 1 Large Packing Cube
✓ 1 Medium Packing Cube
✓ 1 Small Packing Cube
✓ 1 Extra Small Packing Cube

Product Details:
• 1 Large Cube (Dimensions: 16" x 10.3" x 4.0")
• 1 Medium Cube (Dimensions: 12" x 10.3" x 4")
• 1 Small Cube (Dimensions: 10.3" x 6" x 4")
• 1 Extra Small Cube (Dimensions: 6" x 6" x 2.5")
• Total Weight - 1 Pound and 4 Ounces
FAQ
Frequently Asked Questions
Make Packing Easy & Fun
Who says packing has to be boring? These fun cubes make organizing your suitcase super simple and enjoyable. Choose a set in your favorite color and start packing!
Need help deciding?
Get the best packing tips and recommendations below.
Customer Reviews
08/09/2022
Kathryn F.

United States
Life Changing Cubes!
EzPacking is an amazing company who offers a wonderful product. The packing cubes are high quality and make all the difference in an organized, wrinkle free travel experience. Would highly recommend trying a starter set. You won't be disappointed. And you most likely will want to add additional cubes!
08/11/2022
EzPacking, Inc
Thanks for your kind feedback Kathryn! We're so happy you found us.
07/21/2022
Claire H.

United States
Starter set
I'm traveling again and you starter set is fabulous. Thank you
07/25/2022
EzPacking, Inc
Yay! This makes us happy Claire. Safe travels!
07/18/2022
Kathy W.

United States
Packing for the family made easy
I just recently purchased the packing cubes for a family trip. Being able to see what is in each of the cubes (outfits vs pjs vs underwear) made packing and re-packing for mini get always within our trip, made things so easy. I also purchased two separate colors to help distinguish between kids and adults, again making it easy to find everyone's clothes each day.
07/25/2022
EzPacking, Inc
Thanks for your awesome feedback Kathy! Our goal is to make traveling easier (especially for families) so this makes us very happy. Safe travels with the kiddos!
06/02/2022
SADORLEE J.

United States
NO MORE WET CLOTHES!!!!
I went on a cruise in May 2022 and stayed at a hotel the day before boarding the ship. After I arrived at the hotel from the airport, I opened my suitcase only to find some of my rolled clothes were wet. Several items were so wet, it appeared as if I had taken them out of the washing machine. I have NEVER experienced wet clothes in my suitcase!!!! I purchased some new hardside luggage so I was ready to return the luggage but I believe my luggage, along with others were left on the tarmac too long. I have some flimsy-nylon-mesh packing cubes and had I used them, I still think my clothes would have gotten wet. I purchased the Starter EZ Packing set and so excited to try them out next month. Even got my sister a set because her clothes were wet too. I will be purchasing another set for my check-in luggage and my clothes will always be protected!!! .
06/07/2022
EzPacking, Inc
Thanks for your review Sadorlee! We're happy to hear your clothes will stay nice and dry with EzPacking cubes :)
05/11/2022
Tamar F.

United States
Starter sets
Love the sets! I bought 3 sets for my children! Love the clear durable plastic ! They were sooo happy to get them and to have a great solution to organize their packing ! Highly recommend the product and customer service !
05/11/2022
EzPacking, Inc
Hey Tamar! Thanks a million for your kind review. We're so glad you found us :) Hope you and the kiddos enjoy using EzPacking!
03/20/2022
Karen R.

United States
Excited to use my clear packing cubes
I will be heading out in a month for a 3 week South African safari. We will be spending 3 nights in each camp. I thought packing with the clear packing cubes would allow me to see all my clothes without having to unpack and repack everything or have it be a mess in my suitcase trying to find what I was looking for. Super excited to try them! I do love the large clear make up bag and considering the smaller one too since we have a weight limit for our trip.
BEST CLEAR TRAVEL CUBES!
I love my new set of clear packing cubes (got the pretty Rose color). They are made well and feel like they're going to last a long time. Also you can fit a lot more in each cube than you think! I used those mesh, flimsy cubes for years and they were always breaking. Wish I had found this company first! Highly recommend.
11/21/2021
Bretton S.

United States
Starter Park
I was really excited to purchase these. The cubes all seem to be made out of really strong materials, but the one complaint I have is that the extra small cube's zipper keeps catching.
12/22/2021
EzPacking, Inc
Hi Bretton, Thanks for letting us know! Please email us at contact@ezpacking and we'll be happy to replace your faulty zippered cube. Best, The EzPacking Team
Love these packing cubes!
This is my 3rd set of ezpacking cubes. We are a family of 5, with 3 little girls and this helps keep all of our stuff organized and easy to find. We live in Alaska and have to fly to travel anywhere. Love this company and their customer service is great.
10/31/2021
Karen E.

United States
THE ONLY WAY TO PACK
This is my third starter set. I needed more of your wonderful containers. I took them to London & Paris and I use them for local trips. They are wonderful to keep everything organized. Shirts in one, pants in another, cosmetics in one, etc.. I keep my pills for everyday in them as well. I would be lost without your wonderful EZ pack containers. It has helped my disorganized husband stay organized as well. I recommend them to everyone.
12/22/2021
EzPacking, Inc
Thanks so much for your kind feedback Karen! We're so happy to hear EzPacking has made a difference to your (and your husband's travels). We appreciate your support!
Made Packing Easy
I love these packing cubes. Made traveling so much more organized. I only wish they had bigger ones.
09/14/2021
Catherine T.

United States
Starter set
I love my Royal Blue packing cubes starter set. It is well constructed and very attractive. It arrived very quickly. The customer relations were excellent. I have been very impressed and highly recommend EZPACKING. They offer educational tutorial in text and video that make packing much more organized and practical. It has changed the way I used to pack to a fresh new, more compact and lighter way that I will continue to use in the future. Glad I found you, EZPACKING!! Thank you
09/03/2021
Jennifer S.

United States
I'm sold!
I'm your typical over-packer. While I don't know if that will change, the cubes definitely helped me keep everything organized leading up to and during the trip.
08/11/2021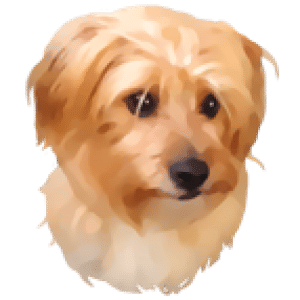 SY
Sun Y.

United States
Worth it!!
Great value!! At first glance the large seemed smaller than expected but we ended up using medium sizes (i got extra lol)!! I was unsure about small sizes but they turned out to be very versatile. Much better construction than cheap ones I've used before. And again, great customer service!!!
Love this company! BEST travel cubes
I have a few of these cubes already but wanted more so decided to get the whole packing cube set! It comes with 4 cubes (one of each size) and I LOVE the turquoise color too. The best part about these packing cubes is that they're see-through / clear and also well made! So when my suitcase is packed, I can easily find things without opening every cube. These are way better than the cheap mesh cubes you find and will last me years (believe me, I tried cheap ones before I found EZpacking and they broke after 2 uses)! Also love that EzPacking is a family owned business / has the best customer service if you ever have issues with your order. Seriously, look no further. They are the BEST!
Great for lake trips!
I got these for lake/boat trips. We put our dry clothes in them so we can just grab our bag and change without having to go through bags to dig out our clothes. I wish these came is larger quantities, I would buy them for travel if they did.