Welcome to precision folding! You can finally fulfill your dream of perfectly folded shirts. These t-shirt folding boards (set of three different sizes) are ideal for neatly organizing clothes after doing laundry or before packing into our packing cubes for a trip.  Easy to follow instructions on each board shows you exactly what to do for a consistent and clean fold, every single time.
♡ Perfectly folded clothes every time
♡ Visual instructions printed on each board
♡ Each board size corresponds to our different packing cube sizes
Each set includes:
✓ 1 Large Folding Board
✓ 1 Medium Folding Board
✓ 1 Small Folding Board

Product Details:
• Dimensions - 14.5'' x  9.5'' (Large)
• Dimensions - 11'' x 9.5'' (Medium)
• Dimensions - 9.5'' x  7.5'' (Small)
• Material - Plastic
• Total Weight - 6.6 Ounces
FAQ
Frequently Asked Questions
Make Packing Easy & Fun
Who says packing has to be boring? These fun travel accessories make organizing your suitcase super simple and enjoyable. Find a combo that works for you and start packing!
Welcome to organized packing!
Need a little nudge in the right direction? Get the best packing tips and recommendations below.
Customer Reviews
07/10/2022
Steven T.

United States
Folding Boards
Excellent experience. I will 100% order again. I feel so much more organized!
Folds perfectly every time and keeps all shirts the same fold so packing is easy
Perfect folder, packs away easily, when it comes to a shirt folder, less is more and this is the best I've used.
Easy to use but still a tiny learning curve.
These boards are best used for thinner clothes if you're going for the super flat look. However getting them to fold at the angle that you like when the items are thicker can prove difficult at first. Even though they come with instructions printed on the boards if you're folding the boards over the instructions as you are doing it that doesn't really help does it. Lol perhaps a side piece of board with all of the instructions printed on that to be included with the package or a small booklet with a single page or two.
Helpful
This works as expected makes my folding tee shirts.
07/06/2021
Barbara R.

United States
Travel Folding Boards
I'm a huge fan of the travel folding boards. I particularly like the smallest size which I use both horizontally and vertically.
Organization
Good guide for an organized work
LOVE
I needed some help with folding all of the sweaters, etc. in our closets. This item with the different sizes is absolutely perfect. Thank you for a wonderful product.
Perfect
Great like retail stores
Great product!
Great product!
For neat freaks
Easy to use and love how my clothes neatly folded.
10/18/2020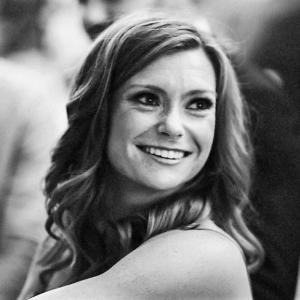 MV
Marie V.

United States
Price of shipping is the worst part
The item is great. Shipping cost is atrocious for the weight of the item. Use another shipping system because you're wasting customers' money. Also you send so many emails.
It has a good quality and it's easy to use
I wanted to have a perfect folded pile of t-shirts and this product made it happen.
Provide adequate stiffness
Recommeded. It does provide good support unlike the one i bought from other seller as it is slightly thicker.
Works
The large one works well for my sons clothes. The little one aren't useful for my family. They were too small.