The Medium Cube is perfect for organizing t-shirts, shorts and other smaller items for travel. It's also the ideal clear stadium bag for when you want to bring items into an NFL stadium or a concert.
Packing a carry on soon? Upgrade to the Starter Set, which includes this Medium Cube along with 3 other packing cubes for organizing your suitcase. 
♡ Perfect for packing your fave tops and lightweight bottoms
♡ Fits 10 to 15 shirts
♡ Available in lots of fun colors
Includes:
✓ 1 Medium Packing Cube

Product Details:
• Dimensions - 12" L  x 10.3" W x 4" H
• Materials - Nylon, PVC, Vinyl
• Total Weight - 5.7 Ounces
• Hand Wash
FAQ
Frequently Asked Questions
Make Packing Easy & Fun
Who says packing has to be boring? These fun cubes make organizing your suitcase super simple and enjoyable. Choose a cube in your favorite color and start packing!
Need help deciding?
Get the best packing tips and recommendations below.
Customer Reviews
07/25/2022
Sharon N.

United States
Packing is sooo much easier
Excellent customer service, love the colors- makes it easy to pack my 3 girls without mixing up their clothes
08/02/2022
EzPacking, Inc
Thanks for your kind feedback Sharon! Glad you found us :)
07/06/2022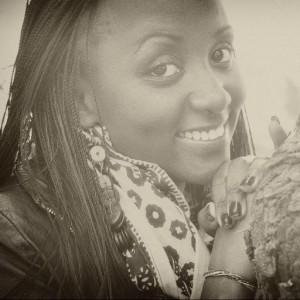 JM
Janet M.

United States
THE BEST PACKING CUBES!!! Like, EVER!
These packing cubes stand out from a lot others in the market for a few reasons: 1. They are transparent so it's easy and clear to know what clothes are in what 2. They are structured - meaning packing your suitcase is like putting together a very simple puzzle. Also, bonus points for easily stacking and organizing in hotel closet/table top - you get it :) 3. They have different colors - so each fam member knows which packing cubes are theirs 4. The laundry bag is clutch - no mixing clean w/ dirty clothes. You know exactly what is going straight to the hamper when you get home. 5. The shoe bags - another clutch product! No dirty shoes all over your suitcase. They also clean up quite easily. These packing cubes have changed my travel life! I can't recommend them enough. It feels so great to stay organized. I was at the airport recently and my suitcase was overweight. I took out one packing cube and voila! I just carried it as a hand luggage with ease! :) No rummaging through the suitcase and throwing clothes everywhere. If you are considering getting these, consider no more! Get 'em now!!!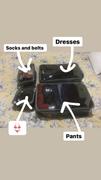 06/14/2022
Andrea T.

United States
Love these!
Shipping was fast and easy. Packing our clothes into our new cubes was so quick. Staying organized and neat during our travels made everything less stressful. I wish I discovered them sooner. Love these!
06/17/2022
EzPacking, Inc
Thanks for your feedback Andrea! So glad you found us :)
05/25/2022
Barbara R.

United States
They work!
I used several of the cubes for a weekend trip via car. I usually pack a 21" carryon and still have to include several other bags to hold electronic and medicines. Not this time. One bag with packing cubes did it. I'm practicing for a 14 day trip to Paris.
05/31/2022
EzPacking, Inc
Thanks for your feedback Barbara! Hope you have a great time in Paris!
05/12/2022
Donna R.

United States
Medium - Your Magic Space Saver!
The clear cubes of Ezpacking makes packing for more than one stop practical. Medium cubes take up less room allowing you more packing space. For more than 1 stop vacations, I can pack an entire outfit into a cube making it easy to just unpack for that stop. No more searching, pack and unpacking! Using medium and small I have packed for 18 days in a carryon! Large is great for a one stop vacation but medium is the boss for multiple stops!
05/31/2022
EzPacking, Inc
Thanks for your awesome feedback, Donna! Love the photos with stickies :) So organized!
04/10/2022
Lark P.

United States
Easy to find undergarments in this size
Perfect for underclothes or my husband's ties. I love these cubes.
03/24/2022
Donna R.

United States
The Power of Medium Cubes!
As a travel nanny, I know how to get a lot into a suitcase! I have at one time probably owned about every kind of cube! But once I found the clear EZpack, pretty much gave them away. I like seeing all 3 layers! Yes, sometimes you can pack more clothes with stuffing corners and not using cubes. But if you have a trip with more than one stop, Cubes rule! No need to unpack each time, pulled out Cubes for that stop. I am trying to see if I can use a carryon expandable for 14 days in Europe with 5 stops. True, Large Cubes pack a lot BUT maybe too much when using a small suitcase. Example, the Medium is great to fit in the left side of suitcase. It can hold 3 complete outfits if not bulky. Even in my carryon TravelPro I can get 2. But don't overlook the power of the Small cube! The small fits in all the corners. A small can hold 2 soft sundresses and a pair of ballet slippers! I can fit 6 small and 2 medium cubes into the carryon! Definitely enough for 14 days including 7 days on a River Cruise! You are going to love the ability to see what is in the Cubes - no more guessing!
08/11/2021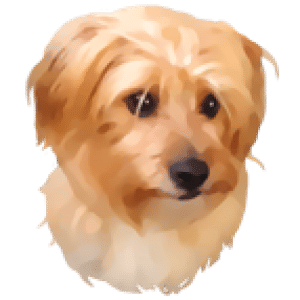 SY
Sun Y.

United States
Great product & team!!!
We used the packing cubes for our weekend trip. They made everything simple w neat and tidy organization! Very sturdy, unlike some cheap ones I've used before. Easy to clean, good zipper etc. Worth the extra penny. Plus big thanks to the customer service team!! I made a mistake during order and they were very responsive to my inquiry. Definitely recommended and will buy again :)
Carry-on travel approved! Love these cubes
I travel for work a lot and almost always bring just a carry on. I LOVE these travel cubes for many reasons but here are a few for you: 1. See through design - I don't need to remember where I packed my tops or pants because the cubes are clear! 2. Can fit several outfits - This medium cube can fit a few outfits and accessories. This size cube + their TSA Approved toiletry bag is a perfect combo for carry-on travel. 3. Very well made - My other cubes have lasted me through all my trips and are still going strong to this day :) I have lots of other colors and sizes, too. Been recommending EzPacking to my workmates and friends too!!
Good quality.
I bought this for my granddaughter to store barbie clothes. Works well.
Lovely pink cube
I loooove this cube! Love the color and also love how perfect the size of it. Will purchase again once I got a chance!
Po Ke No Bag
I purchased this to carry all my PoKeNo items in. It's a tad too big but it holds everything really well.
Perfect storage for Barbie Dolls, Clothing & Accessories
I bought this for my grand-daughter to store her Barbie Dolls, Clothing & Accessories for "on the go trips". Love it!!
I really like these for the money but the zipper could be better
I really like these but I've had some that are more expensive and have a zipper that I like better. These are cool though because of the colors, I got pink, and they have handles on them! I've got my toiletries and makeup sorted now!!! Yaaay! I'm going to get some blue ones for my hubby's clothes when we travel. I think they will be great for him to organize his stuff before putting it all in the suitcase!
Not sure how I lived without these
Carried on for 2 weeks in Europe. All my clothes fit in two of the medium sized bags. Now I can't travel without them.
06/28/2020
Mary A.

United States
Great product
So far we have used the product once & it worked exactly as I hoped. I have ordered additional cubes - they will help be organize my clothes for our cross country road trip later this year.